Few can argue with the beauty of such a wild and wonderful display of nature as the Nepalese Himalaya. Once amongst these giants the chaos and clutter of Kathmandu are forgotten.
Around every bend is a new display of how man and nature collide. Blue and red roofing iron dot the landscape amongst terraced farmland and native forest. Every so often a larger cluster of dwellings marks the next milestone in our journey as either a lunch spot or the end of our day.
Seven days into our trek, we've become accustomed to the rhythm of our first task – reaching Ama Dablam Base Camp – and getting acclimatized to the altitude, effort and food. We wake up with first light around 5.30 am, eat breakfast, and get walking by 7.30am
The food has been impressive and plentiful. It seems as though the tastiest dishes are the simplest to create. The mixture of spices in a Dal Baht vary from place to place and so too do the vegetable and fried potatoes. There isn't too much more available on the menu apart from Banana, Apple pie or Snicker pie, sometimes referred to as 'Sneaker' Pie. But once you order a Dal Baht you can be sure that you won't walk away hungry as the unwritten rule with this dish is that it has endless refills.
Our trekking started from Jiri a day early as we weren't prepared to wait almost a whole day for the next bus from Kathmandu to roll through. After crisscrossing the 'road' numerous times we knew it was a wise decision as it would have been a rather long and uncomfortable ride. Jiri was like a war zone with the main street completely ripped open to make way for new water pipes, and rubbish burning amongst the rubble. On the morning of departure there was no power, but I could still have a Facebook Messenger chat with family at home, such is the world of contrasts here.
Within just a few days we reached our trekking high point, the twin summits of Pike (Peekay) Peak at just over 4000m. We reached the lower summit in a white out, but by the time we reached the higher summit the clouds were burning off and we caught our first glimpse of Ama Dablam, Everest and Makalu to the North. Breathtaking and exciting to see them all lined up.
The Pike lodge was a chilly experience, perched at the same altitude as the summit of Aoraki Mt Cook. Somehow we squeezed about 25 people into the kitchen to play music and dance. Our trekking guide Laxman, and our porters Krishna and Bishnu were super enthusiastic about us getting into the impromptu party. There was no shortage of atmosphere created by the smoke from the open fire so occasionally we'd bail outside to rest our stinging eyes.
Everywhere we trekked we saw positive signs of houses and tracks being rebuilt since the earthquake in 2015. Thousands of people lost their homes and livelihoods and many moved to Kathmandu, but those who remained are rebuilding some impressive new buildings using a mix of traditional and modern methods, and almost all are being built with hand tools only.
In Junbesi we chanced upon the last day of an important festival at the local monastery, and got a first-hand glimpse of traditional dress, dance, music and festivities that have been the custom for centuries.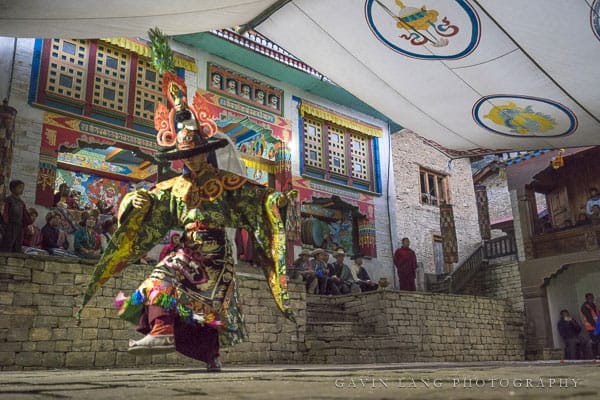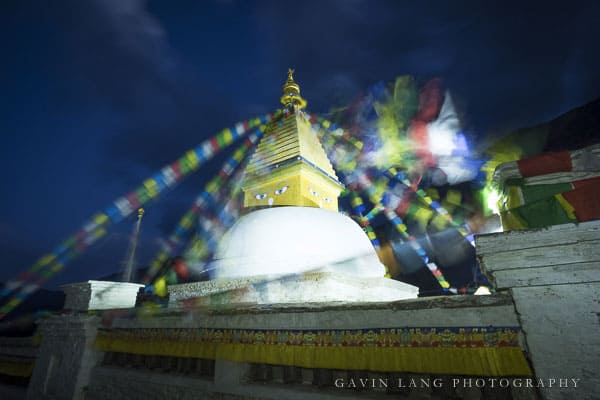 Later today we'll finish our 8th day of trekking in the very famous Namche Bazaar, where we'll take our first rest. We've actually moved along the path unhurried and managed to be 2 days ahead of schedule. We'll spend at least 2 nights at Namche before reaching Base Camp. We've clocked up over 7000m vertical ascent and 6500m descent and we're feeling fit and strong.
Namaste from Thadokosi, at 2600m, just below Lukla airport.