Today I'm reviewing the 2C solar light cap. I discovered this incredibly innovative invention many years ago. I tried various different headwear systems to block out the harsh solar radiation experienced in the mountains. I found numerous sun hats that would work well until I tried to put my helmet over the top. I have a particularly large head and many of the standard hats and helmets on the market don't fit me. I needed a reliable sun hat that was comfortable for long days of summer sun on the upper glaciers where radiation can be extremely intense It needed to be lightweight but still have an SPF rating (sun protection factor). And it had to fit under my helmet for equally long stints and not get hot, sweaty and tight around my temples.
Designed for the Outdoors
Enter the 2C solar light cap. Its original design was a desert sand coloured legionnaire cap with solar lighting integrated into the peak of the cap. In those days (2010) the solar panel spanned the whole peak and was prone to cracking. There was a LED bulb on either side of the cap that dropped down like the eyes of a stingray and shot enough light out front to light the way at full beam for 2 ½ to 3 hours.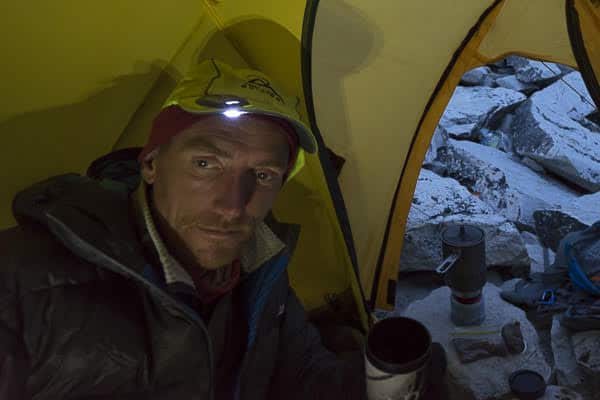 What started out as a well fitting sun hat that had extra protection for my neck, quickly became my backup lighting system. I stopped carrying a second head torch and/ or spare batteries. The cap seemed to fill a gap that I never previously considered so important. Maybe I was out there having too many epic adventures, or maybe I was out there enough to witness a more regular need for gear like this, but within a few years I racked up enough instances where the backup lighting became the primary lighting for me or someone in my party.
Lightweight and Efficient
The 2C-1 is now my constant companion. On multi-day trips into the mountains where I know I will use my head torch daily after dark, I use the solar power to ensure I've got maximum power in my main head torch. I'm pleased to know that I can recharge the solar light cap the following day, whilst I'm getting sun protection from it. Weighing in at only 105 grammes/ 3.7 ounces this lightweight, all-in-one headlamp and hat is not easily left at home.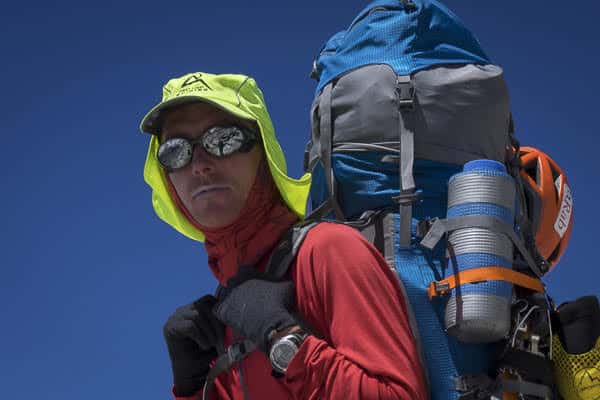 Eco-Friendly
There are a couple of other feel good factors associated with this hat. It's powered by renewable solar energy and in that regard it possibly prevents batteries being added to the rubbish tip. It also feels good to know when you're remote that even when the batteries have run out there are multiple hours of daylight the following day to get the batteries recharged. That certainly gives me confidence. And finally, if you like emergency safety functions then you'll be pleased to know that it taps out the morse code SOS signal with the flick of a switch.
Pros and Cons
Here are the pros and cons as I see it:
Cons:
Not recommended for critical route finding due to low lumens output
Not waterproof – unfortunately you can't just throw the cap in the washing machine and expect the solar light to work again.
Pros:
Legionnaire style with ear and neck coverage
Fantastically practical multi-purpose backup light (gets used more than my main light)
Great fit for my larger head – has a Velcro adjuster to cover a wide range
Fits comfortably under my helmet
Rated SPF50+ soft polyester material
More durable and robust than the original 2C solar power hat
The perfect blend of sun hat and solar light